Professionals prevent injuries with Knap'man compression clothing
Alireza Jahanbakhsh uses Knap'man compression shorts to prevent Hamstring injuries
New reviews
Knap'man Zoned Compression Short USP 45% white
By: Carolien Filippo, 05-01-2016
"Up to now I'm very pleased with the compression shorts. I wear them for both training and competition. We haven't been beaten yet and I've even scored in the first match that I wore the compression shorts in! But if this was thanks to the shorts…
In any case, they are comfortable to wear and I'm injury-free to date. I have no problems with my hamstrings (which is normally my main complaint) and I'm less stiff after the game."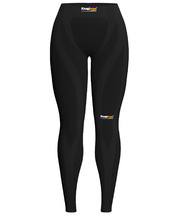 Knap'man Ladies Zoned Compression Tights 25%
By: Melissa, 17-09-2015
As fanatic runner, I'm very satisfied with the Knap'man compression wear. While running I wear the compression tights. I definitely notice the support given to my muscles.

Without the compression tights I always suffered with stiffness in the groin after running. Now that's in the past.
While running I prefer to wear the compression tights because they support my lower legs and stimulate the blood circulation optimally. However, I do recommend the compression shorts as well.

The high compression value is an excellent development. It works a great deal better than shorts with less compression.
Recommended by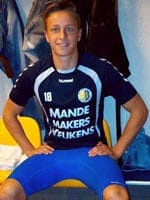 Mark Engberink
Professional footballer at RKC Waalwijk
"Since this year I play for RKC Waalwijk. Unfortunately at the end of preparations I injured my hamstring. This injury, that has troubled me before, is very aggravating. My agent (Wagelaar) recommended trying the Knap'man compression shorts.

When I tried the Knap'man compression shorts I felt an obvious difference in the pressure on my muscles during training due to the compression. I wear the compression shorts for every training and match and have been able to play a full and fit game since."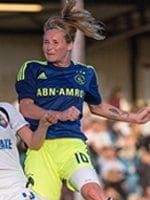 Desiree van Lunteren
Player of Ajax and dutch national womens team
"I am very pleased with the compression shorts and would definitely recommend wearing them. I have less trouble from my groin and upper leg muscles. The playing season is a long one for me because the World Championships are coming up. The compression shorts are definitely going to aid me enormously."
CUSTOMER SERVICE: +31 (0)228-593359
Monday to Friday from 09:00 to 17:00